Improve team communication and client relations with flexible, easy-to-use online tools for managing construction selection sheets in ConstructionOnline™
Construction Selections can be defined - in the broadest sense - as key decisions, or choices, designed to personalize, customize, or otherwise purposefully differentiate the construction project from the initially outlined Scope of Work. Construction clients are faced with a variety of decisions throughout the course of any construction project, which may be considered selections or options or upgrades, and a key responsibility of the managing construction team is the presentation, organization, and tracking of these many different decisions.
Historically, the management of construction selection sheets has been a complex and time-consuming process, typically involving a great deal of legwork from individual members of the construction team - like wandering expansive product showrooms, searching through exhaustive catalogues, ferrying around material samples, chasing down different vendors, and tracking all the details of individual fixtures & finishes in notebooks or spreadsheets or emails. With so many variables at play, mismanaged Client Selections are oftentimes the source of budget overages, project delays, and dissatisfied customers.
To combat these challenges and address Client Selections as a key component of effective construction project management, more and more construction companies have started implementing residential construction management software to streamline the management of selection sheets, empower team collaboration, and improve client satisfaction. Integrated construction project management systems offer powerful tools for creating & organizing selection sheets, sharing construction fixtures & finishes online with clients, documenting client approvals, and tracking key metrics - like due dates, budget overages, and slippage.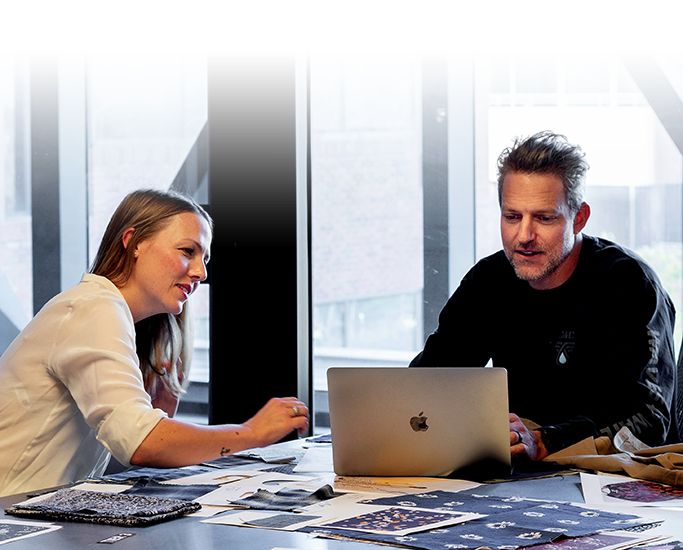 ConstructionOnline™ Client Selections
As part of the industry's leading online platform for construction project management, ConstructionOnline™ offers intuitive solutions designed to help construction pros quickly & easily create, share, and track selection sheets.
Organizing Client Selections
Client Selections in ConstructionOnline™ are organized in 3 tiers -
Category > Selection > Choices.

Categories are the broadest level of organization within Client Selections and include Name & Description. Categories can support multiple Selections.
Selections are the secondary level of organization within Client Selections and include Name, Location, Due Date, Allowance, Milestone, Cost Code, Trade, and Notes. Selections can support multiple Choices, however only a single Choice per Selection can be "Approved." Any Selection and its Choices can be made visible to construction clients for convenient review & approval through the ClientLink™ Portal. Conversely, this access may also be disabled during Selection creation when preferred.
Choices are the most granular level of organization within Client Selections and include Name, Vendor(s), Item Webpage, Description, Cost, Quantity, Tax, Markup, Total Price, and Attachments. Only a single Choice per Selection can be "Approved." Approvals may be submitted by clients through ConstructionOnline's ClientLink Portal, or Company Users may use the option to "Approve for Client" to document the approved Choice.
Pro Tip: ConstructionOnline™ Company Users can customize the order in which Selections and Choices appear with user-friendly drag-n-drop options available when editing a Category or Selection.
Creating Client Selections
ConstructionOnline™ offers 3 user-friendly methods for populating Client Selections:
The Selection QuickPick Tool - exclusive to ConstructionOnline™
Easily add ConstructionOnline's QuickPick Tool to the bookmark bar in your preferred browser via drag-n-drop installation. Then, click to create Selection Choices while browsing the web. The QuickPick Tool automatically pulls information from the item's webpage to populate the Selection Choice, including Name, Price, URL, Image(s), and more.
Import from Excel
Starting with an existing selection sheet? ConstructionOnline provides user-friendly import options which allow users to import Categories, Selections, Choices, and Choice Details, like Allowance, Unit Cost, Quantity, and more.
Simply download the ConstructionOnline Selections Import Template, format data according to the template guidelines, and upload to ConstructionOnline.
Manual Entry
ConstructionOnline also offers the option to manually enter details for Categories, Selections, and Choices as needed. These options allow for Company Users to create selection sheets from a desktop computer, tablet, or mobile device, whether in the office or in the field.
Pro Tip: Cut down on data entry & save some time by saving the selection sheets to a Project Template. If it seems you're working off of a standard set of Categories, Selections, and/or Choices, adding these to a template sets you up for success by making it easy to reuse the same data as a selection sheets template for future projects.
Sharing Client Selections
As part of ConstructionOnline's collaborative approach to construction project management, Client Selections can be shared across the construction team. Company Users can be provided access to view and manage Selections within ConstructionOnline Projects.
Through ConstructionOnline's ClientLink™ and TeamLink™ Portals, clients, vendors, subcontractors, and other members of extended construction teams can have easy, direct access to Client Selections (and other key project information) through a customized online login.
Construction clients can login through their customized ClientLink™ Portals to view Selections, submit approvals, and even populate custom Choices.


Vendors & subcontractors can login through their customized TeamLink™ Portals to view and track Selections to which they are assigned or related.
Beyond online access, ConstructionOnline provides a variety of professional, print-ready Selections Reports that can be quickly & easily created and shared via email, download, or printing. Available Selections Reports within ConstructionOnline's library of Financial Reports include:
Selections Overview:

Detailed overview of Project Selections, including Allowances and Due Dates
All Selections Report: Summary of all allowances and available Selections
Pending Selections Report: Compilation of "Pending" Selections

Selections by Location Report:

Summary of Selections organized by Location
Selections Book: Includes details of all "Approved" Selections
Approved Choices Overview: Summary of "Approved" Choices
Tracking Client Selections
ConstructionOnline provides a variety of powerful functions & tools to empower effective tracking of Client Selections on any construction project.
Dashboards & Widgets: Ensure team visibility and clear communication with details regarding Pending Selections, Selections Overages, and more available at-a-glance within Project & Company Overviews, Estimating views, Selections summaries, TrueVision™ Profit Reporting, and more.
Automated Reminders & Email Notifications: Selections Due Dates and associated Schedule Milestones automatically trigger reminders to prevent costly, catostraphic delays. Plus, when a decision is submitted on a selection, all designated Contacts - including project managers, suppliers, subcontractors, and more- receive immediate email notifications, so everyone's always up-to-date.
Order & Delivery Tracking: Approved Selections in ConstructionOnline include fields for documenting the Order & Delivery status of associated Items and/or Materials for the Approved Selection, as well as related dates, including Date Ordered, Date Expected, and Date Delivered.
Integrated Invoicing & Payment Records: As part of ConstructionOnline's fully integrated online toolkit for construction financial management, Client Selections are available for inclusion on ConstructionOnline™ Invoices, which offer bi-directional integration with QuickBooks Online accounts and include methods for documenting received payments and customizing payment application.
CLIENT SELECTIONS KEY TERMINOLOGY
Category: Broadest level of organization per selection sheet
Selection: Secondary level of organization per selection sheet
Choice: Most detailed level of organization per selection sheet; level of approval.
Allowance: Dollar value allocated/budgeted for Selection
Approved: Dollar value of Approved Choice
Net: Difference between Allowance and Approved Amount
Unit Cost: Cost per unit for Selection Choice
Total Cost: Total of Unit Cost x Quantity
Markup: Amount to be applied as markup for Selection Choice
Client Price: Sum of Total Cost + Tax + Markup
Status: Displays Pending if awaiting approval; displays Approved once approved
Selection Overage: Difference between Allowance and Approved Amount
Item Image: Single designated image which serves as the Choice cover image
Vendor(s): Can either be external (simply listed for company reference) or from your Contact List (TeamLink™ Contact who may have online access to view Selection and may receive associated notifications)
HAVE MORE QUESTIONS?
We're here to help! Chat with a Specialist by clicking the orange Chat icon in the bottom left corner or Contact UDA Support for additional options.