Create a To Do Reminder
OBJECTIVE
To create a To Do Reminder in ConstructionOnline
BACKGROUND

To Dos are a fantastic tool to use for staying on top of vital tasks to ensure that nothing falls through the cracks!
STEPS TO EDIT A TO DO

Navigate to the desired Project via the Left Sidebar
Select the Project Tracking tab
Choose the To Do Lists category
Double click on the To Do


This will open the To Do Details window

Select the Reminders tab
Click the green +Create New Reminder button
Choose how often and when to send the Reminder
Enter a message (optional) and choose to send the Reminder via Email or Text

For Text Message to send they must have a phone number and Mobile Provider set in Contact Details

Click Save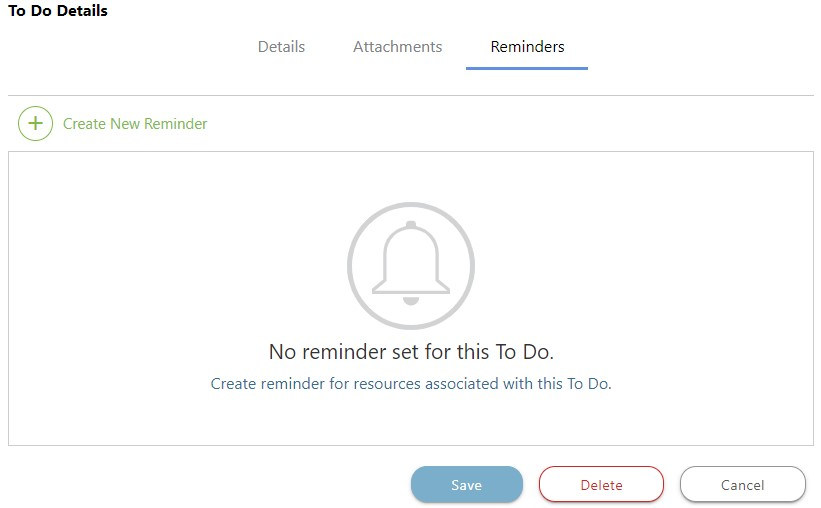 TIPS & TRICKS
Working with To Dos that are not assigned to a Project? All Company To Dos can be accessed from Company Overview > Project Tracking > To Do Lists.
HAVE MORE QUESTIONS?
Frequently asked questions (FAQ) regarding To Dos can be found in the FAQ: To Dos article.
If you need additional assistance, chat with a Specialist by clicking the orange Chat icon located in the bottom left corner or visit the UDA support page for additional options.