Ensure project plans upload & process successfully by adhering to Redline Planroom's sheet formatting, numbering, and naming requirements
BACKGROUND
ConstructionOnline uses industry-leading Optical Character Recognition (OCR) to read all plans, also known as "sheets", uploaded to Redline™ Planroom. OCR automatically recognizes sheet numbers, names, and callouts on every page and converts them to electronic text—saving hours of manual data entry for each set of project plans. However, OCR scanning will only work as promised if sheets are formatted correctly.
This article includes the following sections:
SHEET REQUIREMENTS
Sheet Formatting
All sheets must be in Vector PDF format.

Vector PDFs are the preferred PDF format for Redline Planroom and will provide the quickest, most accurate readings.
Raster PDFs will require manual adjustments to numbering and naming and are not recommended for use in Redline Planroom.
What's the difference?

Vector PDFs are made up of mathematical calculations between points. These are recalculated as you resize the PDF, so zooming is infinite and graphics stay precise no matter how much the PDF is enlarged.


Raster PDFs are made up of individual pixels, which lose quality as they are enlarged.

How can I tell if my PDF is Vector or Raster?

You can quickly tell if your PDF is a Raster PDF by zooming in on your PDF. If the image becomes distorted and blurry, you have a Raster PDF.

Sheets can be vertical or horizontal.
Sheets should be 150 DPI or higher.
Sheets should be the same size, ideally an architectural plan size of 24x36. If there are several different sized sheets in the same upload, there is a good chance the upload will not be successful.
A single sheet can contain multiple pages—however, each page must be the same size.
Numbering & Naming
UDAi uses Optical Character Recognition (OCR) to read all sheets in Redline Planroom. To ensure your plans process successfully, all text must follow the following formatting:

All fonts are consistent throughout the set.
Fonts must be TrueType.
Make sure the Z coordinate value of the text is zero.
Do not alter the text from the original font, such as changing width (must be 1.0) or other style options.
All text must be black in color. Other colors like red, yellow, pink, green, etc. will not be recognized.
Script or specialized fonts are not recommended. Sans-serif fonts like Helvetica or Arial yield the best results.

Sheet Numbers and Names must be in the bottom-right corner of each Sheet.
Unique numbers are required for Redline Sheets and cannot be edited once assigned. Each Sheet must have it's own unique Sheet Number.

Sheet Numbers are used to identify each unique Sheet within Redline.

Special characters cannot be used in Sheet Numbers or Names.

Special characters are non-numerical or non-alphabetical characters, such as #, $, &, or !

Names are required for Redline Sheets and can be edited at any time after creation.

Multiple Sheets can have the same name.

For best results, ensure text within the PDF does not overlap or go beyond the edge of the Sheet.
Sheet Numbers and Names should be the largest text within your text block.
Sheet Numbers must be numerical, not words (1 vs one).
If UDAi doesn't automatically assign Numbers or Names to your Sheets, you can always review the Sheets to make alterations.
EXAMPLES
Ideal text block example: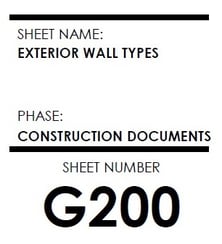 Why? Text is in bottom-right corner of the drawing, font is a standard sans-serif, white space between text makes the characters easy to recognize by UDAi, and the sheet number is the largest text.
Non-ideal text examples: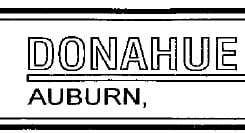 Why? White space within the text makes the font unreadable to UDAi.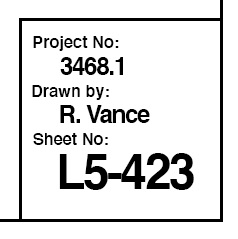 Why? Overlapping text—text must have generous white space around each character.

Why? Non-standard serif font is used with minimal space around text characters.
⚠️ Have you ensured your sheets meet the best practices listed here, but are still experiencing trouble uploading? See our Troubleshooting Redline Planroom Uploads article to discover solutions for plan upload issues.
ADDITIONAL INFORMATION
Ready to get started uploading your plans to Redline? See the following articles to begin uploading your sheets:

HAVE MORE QUESTIONS?
Frequently asked questions (FAQs) about Redline Planroom can be found in the article FAQ: Redline Planroom.
If you need additional assistance, chat with a Specialist by clicking the orange Chat icon located in the bottom left corner or visit the UDA support page for additional options.