What is Socket?
The innovative technology of Socket provides the capability for ConstructionOnline to integrate with industry-leading desktop systems, including QuickBooks and PlanSwift. The release of this groundbreaking tool makes ConstructionOnline the only cloud-hosted project management solution to offer full integration with the #1 recommended accounting software for construction professionals, QuickBooks Desktop. This winning combination means ConstructionOnline users will now have more accurate job costing data, faster access to project finances, and a better overall project process with all the power of the desktop, now on the cloud.
Connect to QuickBooks Desktop

Socket's powerful accounting integration tools help streamline your construction project financials and boost your profits.
Eliminate hours of redundant data entry by seamlessly importing and exporting project financial data in a bi-directional sync.

Import PlanSwift Material Lists

Dramatically cut the time you spend doing take-offs from plans.
Reduce errors that can occur from double-entry tasks.
Quickly develop a comprehensive project estimate.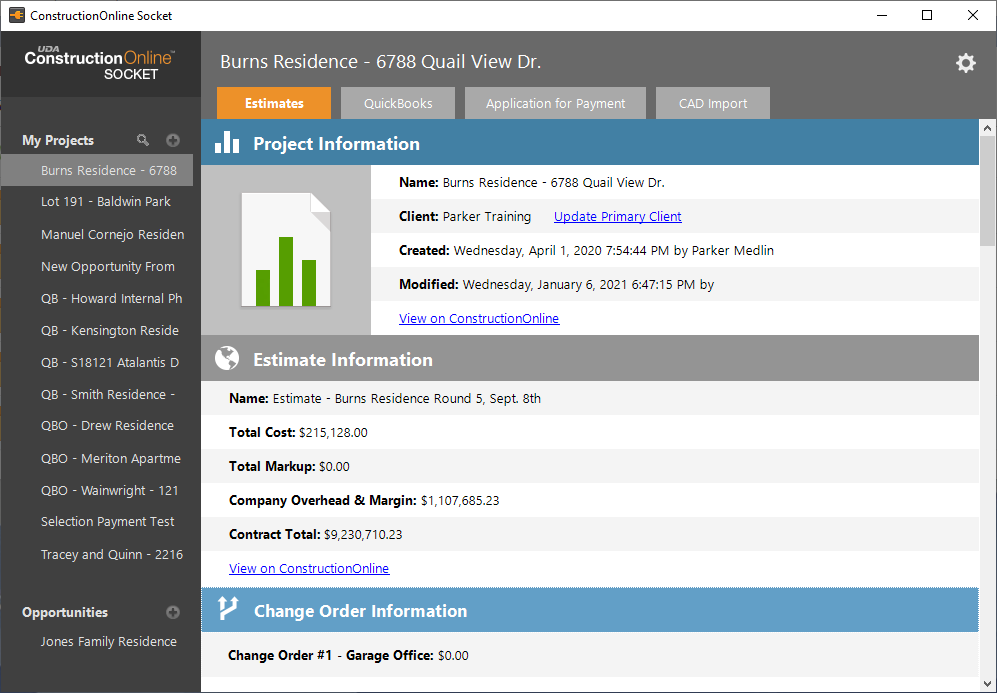 HAVE MORE QUESTIONS?
We're here to help! Chat with a Specialist by clicking the orange Chat icon in the bottom left corner or Contact UDA Support for additional options.