ConstructionOnline Drive is a desktop application for Windows that integrates with ConstructionOnline to make uploading and editing your documents, schedules, emails and more easier than ever. With ConstructionOnline Drive, you'll save time and effort by combining the power of your desktop with the flexibility of the cloud.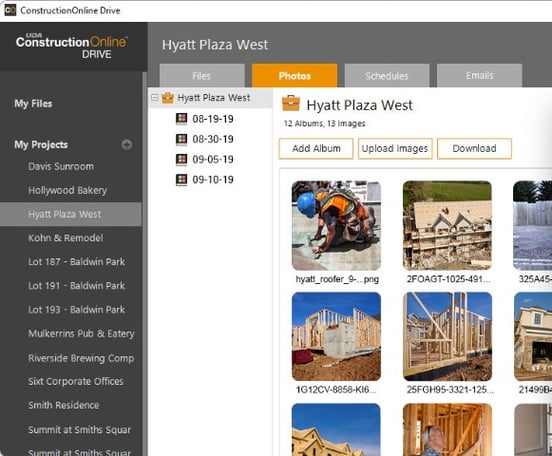 Easily upload large batches of files, directly from your desktop

Large batches of files that would be sluggish or unworkable through your web browser alone are a breeze with ConstructionOnline Drive. Upload up to 500 files at a time from your local file browser to ConstructionOnline.

Edit online documents in desktop apps and control versions

Get full editing power over your online files. Edit Word docs, Excel spreadsheets, photos, and more in their native desktop apps. Once you're done you can choose to replace the original file or upload a copy.

Import Project, Primavera, and SureTrak schedule files

Save hours of work and avoid errors due to double entry by importing your Microsoft Project, Primavera, and Suretrak schedule files. Once your file is imported, ConstructionOnline will automatically create an identical schedule in the cloud.

Import Outlook and Thunderbird emails and attachments

Store project emails and any attachments securely in ConstructionOnline for easy reference. Simply drag and drop emails directly from your Outlook and Thunderbird email clients into the Emails tab.
GET STARTED
HAVE MORE QUESTIONS?
We're here to help! Chat with a Specialist by clicking the orange Chat icon in the bottom left corner or Contact UDA Support for additional options.