Edit a Checklist
OBJECTIVE
To edit a Checklist's Details in ConstructionOnline
BACKGROUND
ConstructionOnline's Checklist feature allows you to generate task lists that can be easily viewed and utilized by your team members. Use them to help keep everyone on track and projects flowing smoothly!
STEPS TO EDIT A CHECKLIST'S DETAILS
Navigate to the desired Project via the Left Sidebar
Select the Project Tracking tab
Choose the Checklists category
Right-click on the Checklist
Select Edit Checklist


This will open the Edit Checklist window

Make desired changes to the Checklist details
Click Save Changes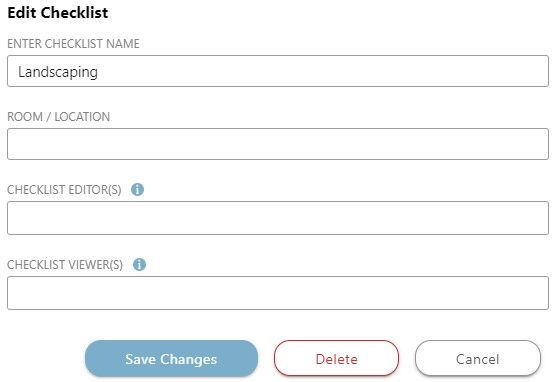 HAVE MORE QUESTIONS?
We're here to help! Chat with a Specialist by clicking the orange Chat icon in the bottom left corner or Contact UDA Support for additional options.