Set Time Zone & Work Hours for Calendar
OBJECTIVE
To set the Time Zone & Work Hours for Calendar Events in ConstructionOnline
BACKGROUND

Creating Calendar Events allows you to keep critical items, such as meeting with clients, front and center whenever you view your Calendar.
STEPS TO SET TIME ZONES FOR CALENDAR EVENTS

Navigate to the Company Calendar or the desired Project via the Left Sidebar

Select the Calendars & Schedules tab if you're in a Project

Click the gear icon at the top right of the Calendar

This will open the Calendar Settings window

Select the Time Zone & Work Hours tab
Choose to set the Time Zone automatically or manually

If using the manual option, choose the desired Time Zone via the dropdown menu

Set Work Hours
Click Save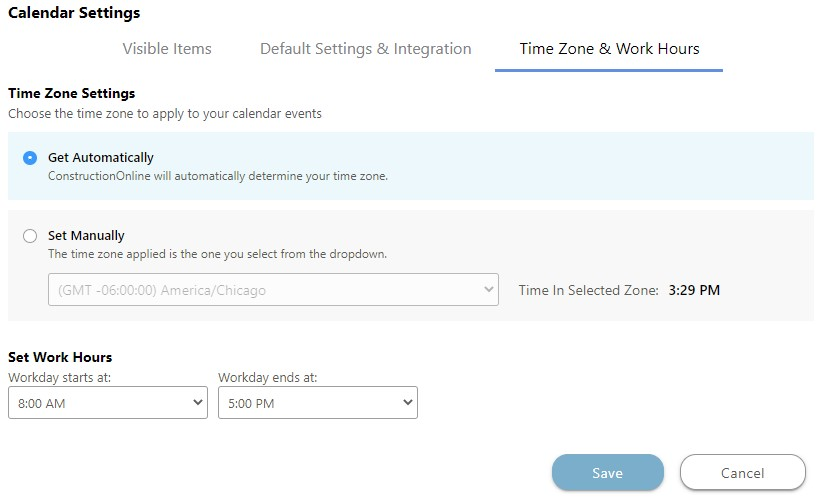 HAVE MORE QUESTIONS?
We're here to help! Chat with a Specialist by clicking the orange Chat icon in the bottom left corner or Contact UDA Support for additional options.