Respond to a Submittal
OBJECTIVE
To respond to a Submittal in ConstructionOnline
BACKGROUND
Submittals are a great tool to use for documentation of approval for specifications, shop drawings, product information, and/or materials samples.
THINGS TO CONSIDER
Only Company Employees can create Submittals.
Submittals must be associated with an existing Project.
Submittals can be shared with TeamLink & ClientLink members to view and respond to.
STEPS TO RESPOND TO A SUBMITTAL
Navigate to the desired Project via the Left Sidebar
Select the Communication tab
Choose the Submittals category
Click on the desired Submittal
Select a Response Status from the dropdown menu
Enter comments & attach any files pertinent to the Submittal (optional)
Click Save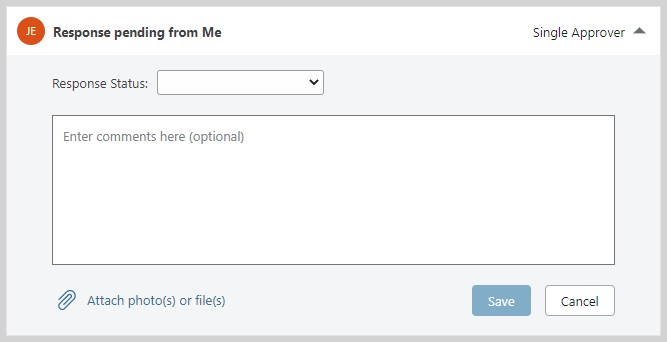 HAVE MORE QUESTIONS?
We're here to help! Chat with a Specialist by clicking the orange Chat icon in the bottom left corner or Contact UDA Support for additional options.