Save a Report to ConstructionOnline
OBJECTIVE
To save reports generated in ConstructionOnline to a specific Project or Files location.
BACKGROUND
Professionalism in presentation can be the key difference in winning or losing out on a job. Adding your company's logo to ConstructionOnline documents ensures you're at the top of your game when presenting information to external members of your team and, most importantly, to clients.
STEPS TO SAVE A REPORT TO CONSTRUCTIONONLINE
Generate your desired Report

The report will open in a new tab

Choose Save at the top right of the page



This will open the Save to ConstructionOnline window

Name the File then select the File Type, Project, and Destination
Click Save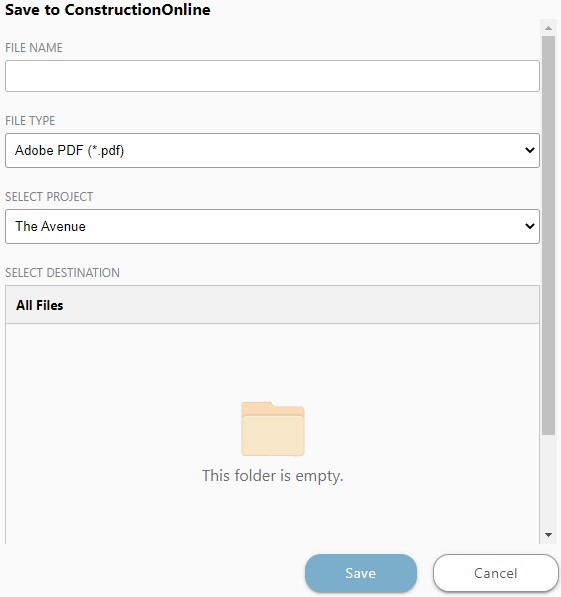 HAVE MORE QUESTIONS?
We're here to help! Chat with a Specialist by clicking the orange Chat icon in the bottom left corner or Contact UDA Support for additional options.